Word on Costs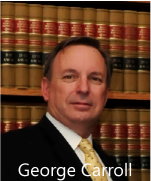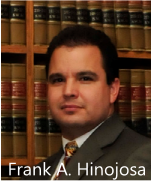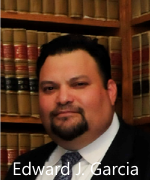 Payment Plans
While it may not be possible for our office to take payments in every matter, at Carroll & Hinojosa we do our best to work with our clients to arrange reasonable payment plans. Unless the matter involves a single appearance or task, our office usually seeks a retainer calculated to cover a percentage of the legal fees involved, and then allow our client to pay the remainder in installments. For an estimate of the retainer, payments and total cost of a matter, it will be necessary for you to contact us to talk with one of our attorneys. For additional information on potential costs for a particular type of service, please refer to the Frequently Asked Questions Page, and the appropriate page under our Practice Areas.
Retainers
There are at least three basic types of retainers, the Refundable, Non-Refundable and Minimum Fee Retainer. A Refundable retainer is a sum of money that is tendered to the attorney for her to hold in-trust for the client until such funds are needed, and if the funds are non needed, the total amount should be refunded to the client. The Non-Refundable retainer is a sum of money paid to the attorney for her taking your case, and regardless of the cost of the matter, the retainer is non-refundable to the client. The Minimum Fee Retainer is a sum of money tendered to the attorney, a designated part of which will not be refundable regardless of cost, but the remaining portion should be refunded if the cost does not exceed the agreed Minimum Fee. Be certain to clarify with any attorney with which you consult what type of retainer they will require, and be sure that you can clearly understand the language that deals with the retainer in any employment contract you are asked to sign.
Contingent Cases
A contingent fee case, is a case where the attorneys fees are paid out of the client's recover, so that the result is that the attorney doesn't charge any legal fees unless the client receives payment for their damages. This payment arrangement is ideal for cases where a client is unwilling, or unable to fund the cost of litigation, but a reasonable recovery is expected, and an attorney is willing to accept the risk of not collecting any fee unless he prevails. This method of payment is the preferred method for matters such as Personal Injury cases.
Fixed Fee Cases
A fixed fee payment method is usually the preferred method of payment for certain smaller matters such as Traffic Tickets and Demand Letters, or other matters where the legal industry has traditionally charged in accordance with such arrangements, such as Criminal Cases and certain Family Law matters, such as Adoptions.
Standard Hourly Fees
A standard hourly contract means that attorneys fees will simply be calculated by multiplying the hours worked by the attorneys hourly rate. Most standard hourly arrangements will also require an initial retainer at the initiation of the agreement.
Credit Cards
For your convenience, our office accepts all major credit cards. Of course, cash and checks are also acceptable.